Start : 2023/06/09
End : 2023/06/11
GenieWishes and Arizona Fantasy Club Take Over Tucson AGAIN!  
RSVP HERE TO RECEIVE PURCHASE DETAILS!
This is our 3rd annual takeover of our favorite Tucson hotel: exclusive, private, and so very sexy!! The location is a charming boutique hotel that is LS friendly and very supportive of our group. The exciting 48 hour event will feature 2 Pool Parties, 2 Dance & Play Parties, Speed Dating, our largest play space ever, and many fun surprises. See more details below… TICKETS ARE ON SALE NOW. The prices values for this event are excellent but this one has sold out relatively early each year… So it is strategic to monitor the release dates and save the dates on your calendar.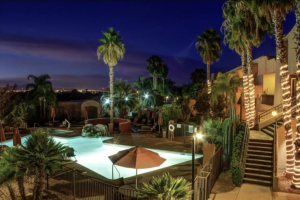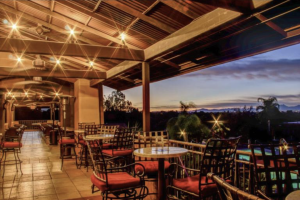 THE FESTIVITIES:
We begin with the Friday afternoon pool party. Join us for a meet and greet and swim that will foster new friendship connections as everyone settles in during the first day. The pool area is "toptional" so no need to bring your pasties to this one. 🙂 Enjoy a festive dinner in the yummy on site restaurant, and then join us for Speed Dating, one of our guest's favorite ways to meet new friends to kick off the weekend. All of this leads us to the Friday night Dance & Play event. The evening attire/costume themes will be announced soon.  Our group loves to dress with creativity and flair as we hit the dance floor in the prime of the evening.  Our dance floor is centrally located near the festive bar and you can always count on hours of active dance fun at our events. Needless to say, you will also want to carve out time to engage in our romantic on-premise play space. People are still talking about the amazing space we create in this venue… the incredible vibe included multiple beds, black lights, see-through sheer dividers of the play spaces, sex chair, massage chair, and our wonderful play room music. It simply does not get any sexier than this!!! 🙂
Saturday will provide another 24 hours of fun including another day time pool party, evening dance and play party with the 2nd attire theme. Let your imagination run wild as you create your sexiest outfits. Few scenarios can match the 2nd day of a weekend party with our group. People get reconnected or newly acquainted on Friday, and then break out for even more sexy fun with all the old and new friends on Saturday. We have a unique Midnight suprise to help provide a memorable "climaxxx" to the party weekend. We will provide more hints about that in future days. 😉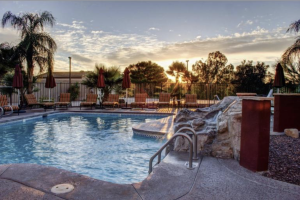 THE PRICES:
We've received consistently positive feedback about the price values for this event and despite some crazy inflation over time, we've done our best to keep prices reasonable again this year. We are thrilled to be able to offer our friends the convenience of VIP "one stop" shopping for this event. The entire packages are sold through us at our website so it is not necessary to work with multiple purchases or with people you don't know. Our fun location features 70 rooms, a perfect size for the takeover by our vetted  group. The package options include 2 nights lodging and all of the parties. Complimentary breakfast is provided each morning and the restaurant is exclusive to our group for alcohol and meal purchases. Room packages will start at $550 plus fees, so it will be a little under $600 for everything for most guests. There are also a limited number of Casita packages that sell for $750 plus fees (about $820 total).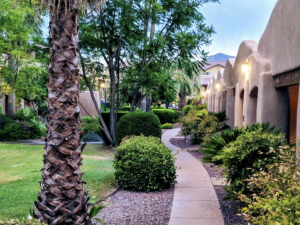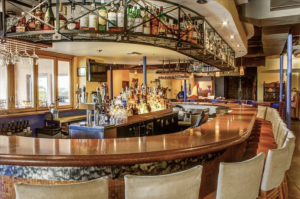 12 FAQs:
* Is this a private lifestyle TAKEOVER event?
Yes!! The venue will close down their normal operations and support our exclusive group.
* Where is the location going to be?
The name & address of the Tucson location(s) will be announced privately to all of our guests. We are very excited about the medium size (70 rooms) venue: a charming Tucson boutique hotel that is LS friendly and very supportive of our group. Discretion is exceptionally important to our group so the location details will be shared after successful completion of our vetting process and purchase of tickets.
* What is the basic schedule for the weekend?
Friday, June 10th:
We begin with an afternoon pool party. This will be a great warm up to the exciting weekend: meet & greet time, "toptional" swimming and laying out, poolside bar for drink purchases. This first party will wind down in the early evening and people will have some time to relax, continue settling in, eat dinner at the wonderful restaurant on site, and begin getting ready for the night time festivities. The good times will feature Speed Dating early, and then dancing and socializing upstairs. It will also include the introduction of our open play space areas downstairs. The pool and jacuzzi will also remain open for the middle part of the evening.
Saturday June 11th: 
The day begins with a complimentary breakfast and time to relax throughout the late morning. The Saturday pool party will begin shortly after noon and will surely be one of the highlights of the weekend. Once again, there will be a calm between parties for people to relax and eat and prepare for the big party on Saturday night. The dancing will be amazing on this final night and we will also feature a special surprise Midnight activity to serve as a "climaxxx" for the weekend.
Sunday June 12th:
Sleep or no sleep, we hope you will enjoy a 2nd complimentary breakfast on Sunday morning, prior to checking out and returning to the real world. We know everyone will have naughty smiles on their face, as they travel back home.
* What are the attire themes & expectations for the 4 parties?
The Friday and Saturday daytime pool party is pool attire that can be fully "toptional" inside the gated pool area. Our night attire/costume themes will be announced soon.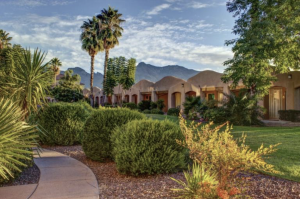 * What social vibe should we expect from the people attending?
Our gatherings have a long tradition of feeling INCLUSIVE with warm, friendly people who want to meet new friends. We are not fans of cliques or arrogance and our hope is that everyone that attends will be very open in their outreach. Generally speaking, our group members tend to consist of educated, respectful, attractive professionals in their late 20s,  30s and 40s and 50s range. Our guests will share a common interest in meeting new people.  Most of our events are intended to introduce our wonderful long-time friends to our wonderful new friends. Prior to the event, people will be able to utilize the "Who's Going" tool to view and interact with others before the event. The weekend format is particularly helpful to get to know people the first day, with the opportunity to have an entire 2nd day to visit and invest further in friendships.
Our group has one of the strongest and longest established track record for safe and respectful events. We have high standards related to consent, alcohol, and drugs. People who need to be overintoxicated at group gatherings are probably not a good match for this group culture. In addition, guests are expected to ask for and attain clear, positive consent before any type of sexual advance.
* Is this gathering for couples only?
Nearly all of our lifestyle friends are couples. However, we typically include several outstanding and trustworthy solo friends (male and female) as well. If you enjoy solo friends, the singles in our group will not disappoint!! 🙂
*Will this event include other lifestyle groups besides the Arizona Fantasy Club and GenieWishes group? 
No, this event is private and exclusive to vetted members of our two groups only. We predict a group size of about 150 people. So exciting!!
* How much will the ticket packages sell for?
Tickets with the official prices will be provided here very soon. We are thankful for the partnership with this hotel and the excellent values we can pass along to our members. HOWEVER, THERE ARE NO CREDIT BALANCE REDEMPTIONS AVAILABLE FOR THIS EVENT (or other "special events" that partner with outside venues such as Club Joi,  PlayhouseLV, etc.). The vast majority of our events allow for credit redemptions, but this is one of the few that do not.
* What is the alcohol status for this event?
The venue has a main bar and an outside bar that will both be providing a full range of drinks for purchase. We want to support the excellent values offered by the hotel bars and leave our own alcohol in the rooms. We also want to support the wonderful staff who has taken such great care of our group the past few years. If you believe in tipping for good service, we recommend that you bring a little extra cash to take care of the good hotel folks who will be taking care of you.
* Please tell us about the etiquette for Arizona Fantasy Club and GenieWishes Events related to DISCRETION… Discretion is one of our highest priorities. It is highly unethical to speak about lifestyle members with people who are not in the lifestyle. It is never okay to "out" someone else under any circumstances. Our group is exceptionally sophisticated in social awareness of the LS etiquette and the expectations are clear that everyone should be able to engage without concerns related to identity discretion. Related to this, we don't take photos at our events including the open places such as the pool area of the hotel.  Photos make wonderful memories but they need to be limited to private rooms and low profile spaces where there is no chance of accidentally having people in the background.  With this in mind, please be sure that your phone is put away when you are not in your own private room space. Absolutely no phones/cameras allowed in the play room, pool area, and dance space. 🙂
* Please tell us about the etiquette for Arizona Fantasy Club and GenieWishes Events related to SAFETY & CONSENT …
Most of our group members are fully aware that we strive to maintain the highest respect expectations possible in the lifestyle community. The fastest way to be eliminated from our wonderful group is to be creepy or touch others without asking first.
Our #1 motto is CONSENT IS SEXY!! Groping without consent will not be tolerated. In addition, SILENCE DOES NOT EQUAL CONSENT. Never assume it is okay to touch others without receiving verbal consent. We are a warm, caring, thoughtful, respectful and affectionate group. For everyone to feel safe, it's essential that everyone can get naked and cut loose without concern about inappropriate touching. For everyone's benefit, simply ASK BEFORE YOU TOUCH! And then enjoy lol!! 🙂
What does every guest need to know about Health Safety for this event? 
We definitely want all of our friends to be healthy and safe before, during and after our events. It's obviously important that our group members all make thoughtful individual decisions related to the current health situation. By choosing to attend, each of us is deciding to take a calculated risk regarding social distancing. Please be certain that you feel 100 percent comfortable in holding harmless the event hosts, the hotel,  and the rest of the group who is attending.  Our greatest group strength is the thoughtful way that people put safety first, and truly care about how we affect each other. PLEASE DO NOT BUY TICKETS OR ATTEND if you have any risk factors that place you or others in harms way of the Corona virus.